I have had the pleasure of working with Summit Contracting Group for over 5 years. Summit has completed 4 multifamily projects with Fort Family Investments totaling 976 units. We currently have a 416 unit project underway with Summit. We are a "hands on" owner/developer, which is not always easiest for a general contractor. Summit handles our needs in stride and always exceeds our expectations.
We have used other general contractors in the past, but Summit has stood far above the rest. Summit has consistently come in ahead of schedule and at budget. As an owner, you cannot ask for anything more.
Marc and Nicole have a tremendous team, willing and able to accomplish any job an owner may have in the pipeline.
- Developer of Galleria
"The leadership at Summit Contracting Group has proven to be an extremely knowledgeable and hardworking team that conducts business with honesty and integrity. I have also had the opportunity to work directly with three different field teams and found them to all be effective managers who complete projects on the schedule and with good quality. They do what they say they will do". -Developer of Crescent @ Cool Springs
"Summit has been able to achieve what most other general contractors in this market can't. They are able to deliver a quality project on time and in budget. They have demonstrated the ability to pull off the impossible without fail". -Developer of Pavilion @ North Grounds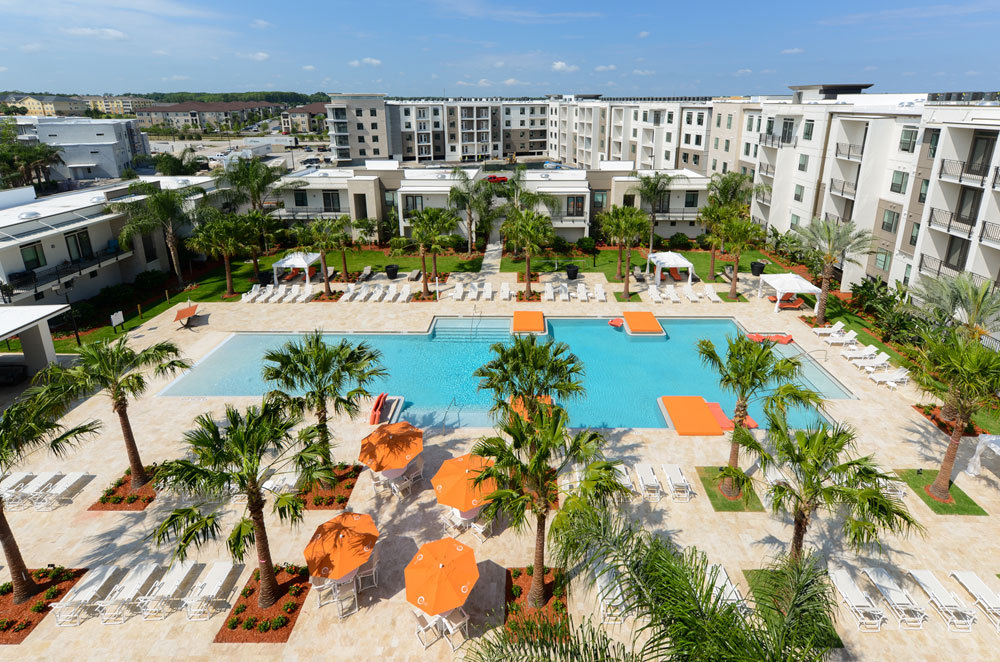 "From mobilization, Summit's field personnel placed a heavy emphasis on pre-planning and communication. They were very responsive throughout the construction process and paid timely. All in all, from the field to the front office, it was a pleasure to work with Summit Contracting Group and we look forward to our next business opportunity with them". -President of EC Concrete
"We know that we can count on Summit to come to the table with realistic budgeting and innovative solutions for our clients. They always seek to stay true to the design intent while bringing an expertise in cost saving that benefits the owner. We seek to team with general contractors that are straight forward, thorough and collaborative, and Summit Contracting Group is outstanding in all of these categories". -Architect of Gran Bay
"Summit has built numerous multifamily projects for me over the years. Every single project that they have built has been finished on time and on budget. The last project that they built for me was particularly difficult, and even with these extra constraints the project ran smooth and was again finished per our agreement. I would not hesitate to recommend Summit for any difficult project". -Developer of West Village
"In my personal and professional opinion, Summit is an outstanding business partner, general contractor, and always completes their projects with high quality and high standards. I am proud to be able to work with such an outstanding company and we look forward to continue our long lasting business relationship with Summit for years to come".- Vice President of Adkins Electric
"I do not write many letters of recommendation and fewer still for contractors, but I have always appreciated the personal effort that Marc Padgett made on my behalf. What I am looking for in a contractor and its leadership is one that can manage the chaotic downside of a project as well as those that can follow plan and schedule. The ability and willingness of Summit's team to step in and assist with the folks in Tampa beyond the scope of their contract, improvise and re-execute an entirely new work plan was a large part of making our project the success it became". -Developer of Le Jardin
"Summit Contracting Group's staff is dedicated and committed to budget, timeline, professionalism and quality. The sub-contractors that were selected are of the utmost caliber in their field, which shows the dedication of Summit's team to diligently work through the bid procurement process and hire the most responsible teams available at the time of construction. All of their employee's respond in the most professional manner and attitude available for for any and all challenges that are forthcoming in this industry". -Developer of Willow Creek